Everyday Accounts
Eva™ is an industry first, transforming the traditional 'chequing account' by including unlimited transactions with a suite of value-added products.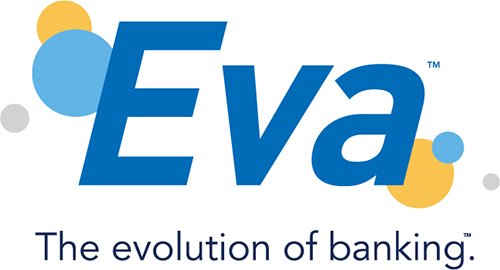 With the swipe of your card, Eva™ has you covered, making your day-to-day life easier, more convenient and rewarding!
UNLIMITED BANKING
Eva™ is unlimited! You'll have everyday unlimited access to the banking services you rely on daily.
Eva™ members enjoy unlimited:
Deposits
Withdrawals
Transfers
Point-Of-Sale Transactions
Electronic and Cheque Debits
Bill Payments
Online, Mobile & Telephone Banking
UNLIMITED INTERAC E-TRANSFER® SERVICE.
Already Canada's best value in banking, we've made Eva™ even better with Unlimited INTERAC e-Transfer
®
service. An INTERAC e-Transfer
®
is a simple, convenient, and secure way to send and receive money directly from one bank account to another.
PERKS PLUS REWARDS PROGRAM
The Perks Plus Rewards Program is an exclusive member rewards program that gives you access to discounts and special offers from local and national merchants, restaurants and retailers. The Perks Plus Rewards Program can save you hundreds of dollars each month and with the Perks Plus Mobile App, redeeming special offers couldn't be easier!
BUYER PROTECTION
Buyer Protection safeguards purchases made with your Eva™ account against accidental damage, theft, and even fire for 120 days after purchase. Break your smartphone's display? You're covered for item replacement or refund of the full purchase price. That's convenient coverage you'll never have to think about.
EXTENDED WARRANTY
Extended Warranty doubles the manufacturer's warranty on items purchased with your Eva account for an additional two years. Save money by opting out of expensive add-on limited warranty coverage offered by the big box stores, and rest easy knowing you are already covered with Eva™!
PRICE PROTECTION
Price Protection lets you shop more carefee and gives you peace of mind at the checkout. Purchases made with your Eva account are eligible for reimbursement towards a lower advertised price, up to 90 days after the purchase.
Click
here
to learn more about these Eva™ exclusive peace of mind benefits, convenient coverage you'll never have to think about!
Which Eva is right for you? Click
here
to learn about the features and benefits of EvaSilver, EvaGold and EvaDiamond accounts.
Making A Claim? Simply call 1-800-263-9120, ext. 605800 and a Claims Representative will assist you. Be sure to have your transaction record, the merchant bill, and (for warranty claims) the manufacturer's warranty available.
Click
here
to view the complete terms and conditions.
©2017 Windsor Family Credit Union Limited