WFCU Credit Union Scripps Regional Spelling Bee

As part of Inspire – WFCU Credit Union's community engagement program – the Bee promotes literacy and language arts in a fun and engaging way, and provides area youth from grades 4 to 8 the opportunity to compete for a chance to represent the Windsor-Essex community at the Scripps National Spelling Bee in Washington, D.C.
We are proud to congratulate the 2022 WFCU Credit Union Scripps Regional Spelling Bee Champion, Isabella Cowan, and runner up, Zain Malik on their success in this year's bee. They will be continuing on to compete in Washington D.C. representing their school and Canada in this international competition.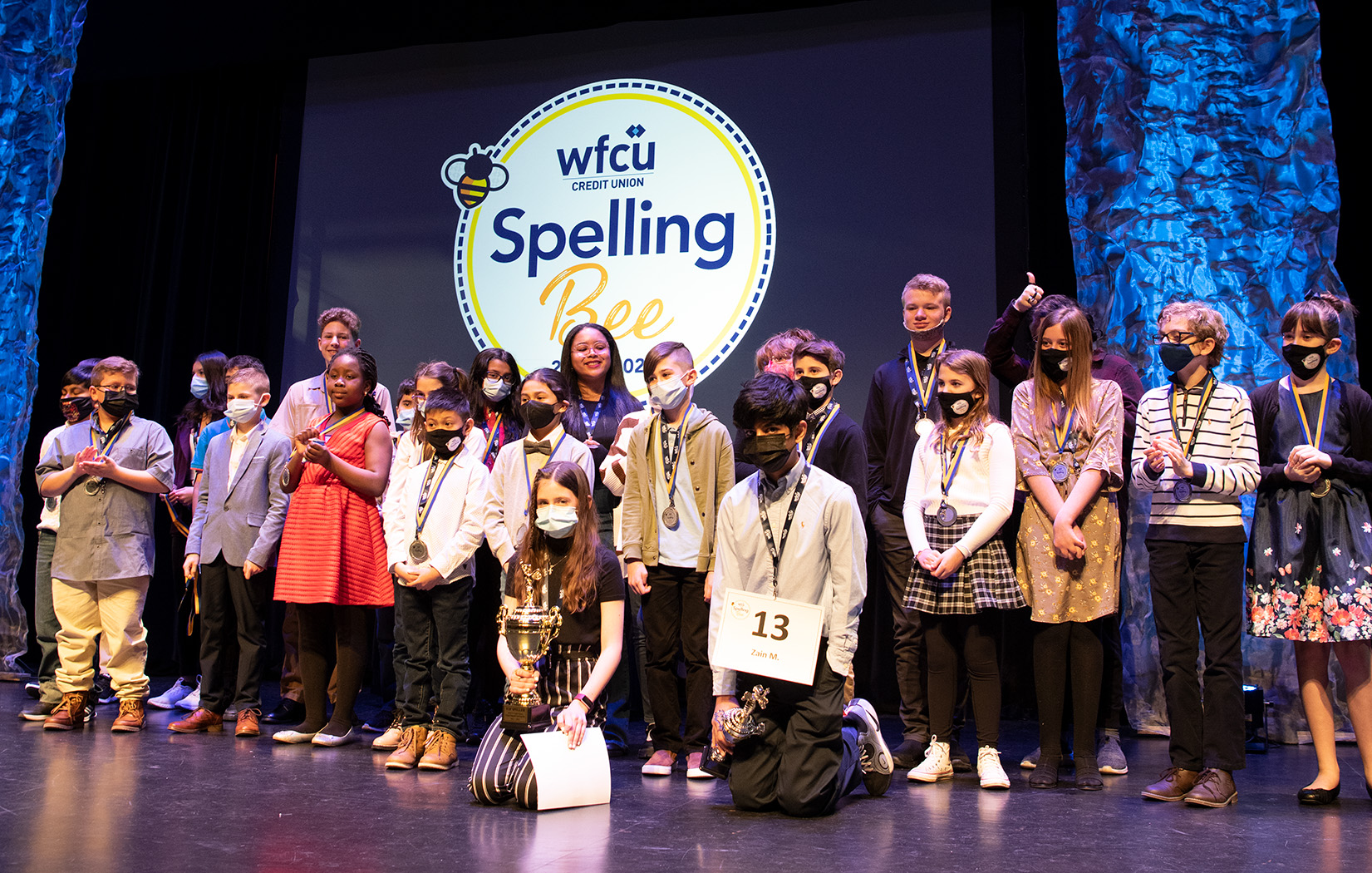 School registration is now closed. We look forward to our WFCU Regional Finals being held at the Chrysler Theatre Sunday March 26th at 1pm. Thank you to the wonderful teachers who have registered their students for this amazing event!