Discontinuation Of The Penny
The Canadian government announced in their 2012 Economic Action Plan that the penny will be phased out. As of February 4, 2013 the Royal Canadian Mint will no longer distribute pennies. Eventually, businesses will begin rounding cash transactions.
The decision to phase out the penny was due to its excessive and rising cost of production relative to face value, the increased accumulation of pennies by Canadians in their households, environmental considerations and the significant handling costs the penny imposes on retailers, financial institutions and the economy in general.
The estimated savings for taxpayers from phasing out the penny is $11 million a year.
As pennies exit circulation, cash payments or transactions only, will need to be rounded, either up or down, to the nearest five- cent increment as illustrated: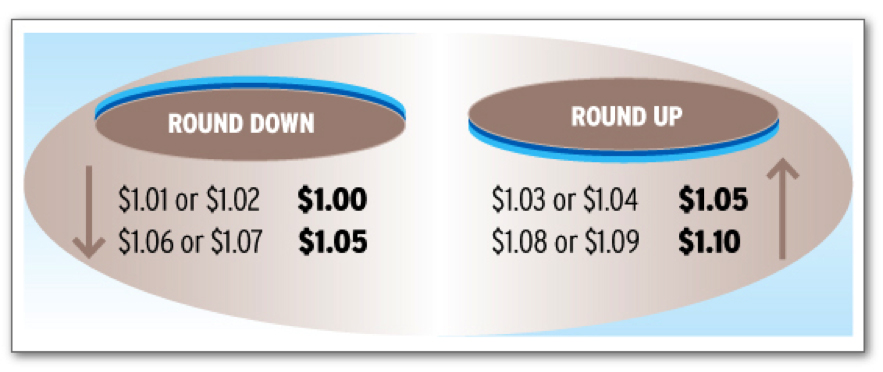 Source: Royal Canadian Mint
The rounding guideline has been adopted from countries that successfully use a rounding payment system. There will be no impact on electronic transactions or payments made by cheque – only cash payments or transactions will be affected.
For any cash payment, only the final amount (or equivalently, the change owed) should be subject to rounding. Individual items, as well as any duties, fees or taxes, should be tabulated in their exact amount prior to rounding.
Businesses that choose to continue to accept pennies for cash payments or transactions will be able to do so indefinitely.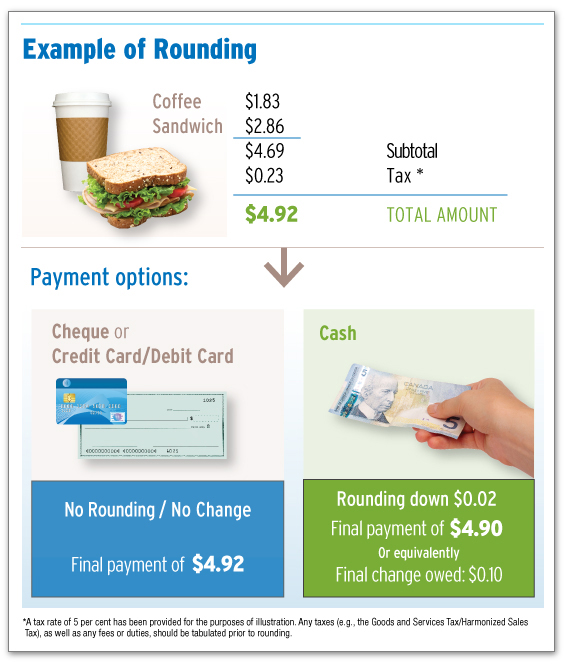 Source: Royal Canadian Mint
The following is the impact on WFCU effective February 4, 2013:

We will continue to accept pennies as rolled coin deposits.
We will continue to accept pennies and to dispense pennies for cash transactions.
We can no longer order rolled pennies for distribution to members.
WFCU will set a date for when the above mentioned rounding guidelines will be implemented. In advance of this date, we will communicate this to our members.