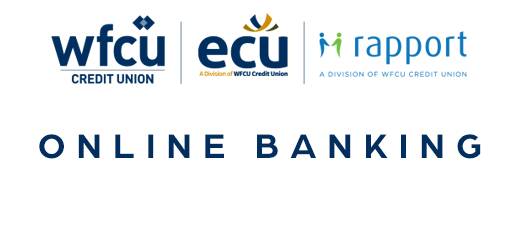 About Online Banking
Manage your money anytime of the day or night, at your convenience, through MemberDirect® Online Services via the 'ONLINE BANKING' link on our website.
MemberDirect Online Service lets you do almost anything you can do when you visit us in our retail location. With your WFCU Credit Union account number and Personal Access Code (PAC), you can be assured you have confidential, secure access to your accounts.
Through MemberDirect Online Service you can easily:
View transactions, transfer funds, pay bills, order cheques, place a stop payment on a cheque, etc.;

Request statement details for up to 12 months (from current up to 200 items for up to six months);

Download and view your statement with cheque images online;

View the front and back image of individual cheques which have been presented on your account for the past 90 days;

Conveniently pay one or all of your bills with the suppliers or vendors you have set up through your account. You can decide whether to pay your bills immediately, set them up for scheduled payments at a later date (remembering to allow two business days for the transactions to be processed - this will avoid late fees and ensure that the payment reaches the Supplier on the payment due date) or on a recurring basis. Please contact us for a list of suppliers or vendors available for bill payment;

Download the WFCU Credit Union Mobile App for online banking using your Apple and Android device, and;

Set up Alerts to receive an email or a text message when specific actions occur through online banking. Select up to four Alerts, including an Alert when a new bill payee is added, when a Personal Access Code (PAC) is changed and when an incorrect PAC or incorrect response to a security question is entered at log-in.
When you want to log on to MemberDirect Online Service, click on 'ONLINE BANKING' in the right-side menu at any time.