Coronavirus (COVID-19)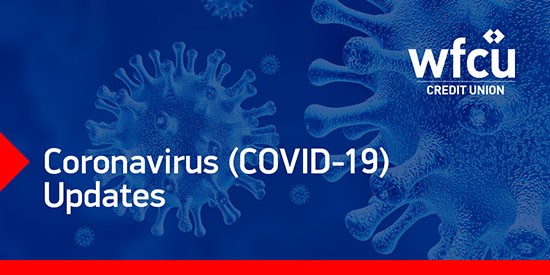 Update March 17, 2020
In response to increased and real concerns regarding the spread of the coronavirus (COVID-19) we believe it is important to keep you informed of the proactive measures WFCU Credit Union is taking to protect our employees, our members and our community.
Every aspect of our lives has changed and will continue to change rapidly and unpredictably. Our responsibility to our staff, members, and our community requires WFCU, like others, to adapt and respond quickly, effectively and according to the most reliable and readily available professional advice and information.
As a result, we will continue to provide our members our most current response to the rapidly changing circumstances through regular updates made here, on social media and through local media channels. More...